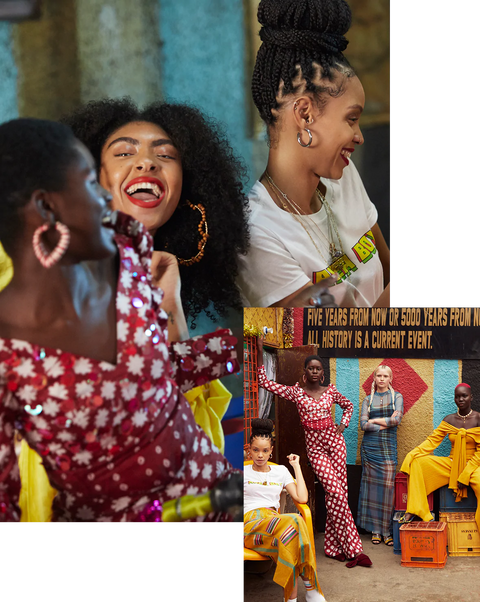 ABOUT US
UOMA - pronounced OMA (uh-mah) means beautiful and we believe that beauty starts the moment you decide to be yourself. We exist to re-write the rules of inclusivity and diversity to create a world of beauty that truly is for all of us.

UOMA Beauty is the most inclusive black-owned beauty brand. Founded by Nigerian born, LA & London based former beauty executive Sharon Chuter, the UOMA Beauty range is rebellious, innovative and created for all.

At UOMA we are an empowered tribe. Our race is human, our people are free, our language is color. All are welcome to our beautiful tribe.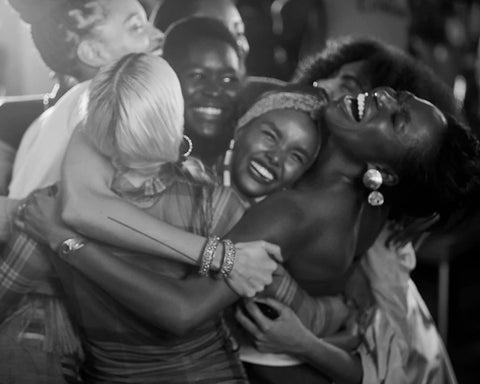 UOMA VALUES & BELIEFS
Self expression – "Authentic beauty is the ultimate form of self expression"

Colourful living – "We celebrate life in all its vibrancy & colour"

African Pride - "We are not African because we are in Africa, we are African because Africa is in us."

Empowering Tribe – "A confident woman inspires those around her - empowered women, empower others"

Inclusivity – "Every person deserves to walk into the Beauty Hall and feel inspired and included"

Beautiful rebellion - "We must be bold & outspoken to challenge outdated conventions"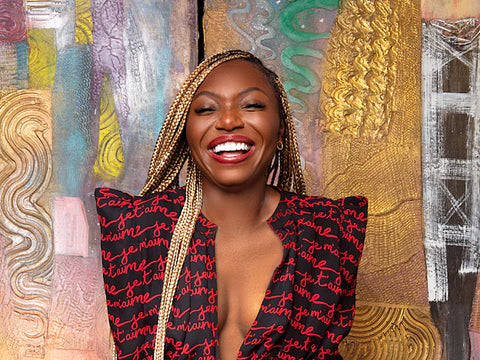 SHARON CHUTER
FOUNDER, CEO & CREATIVE DIRECTOR
Listed by WWD as one of the 50 most forward-thinking executives shaping the future of the beauty industry, Nigerian born Sharon Chuter, is a rebel with a cause and on a mission to go off the well beaten path to redefine the rules of inclusivity and diversity. A visionary and seasoned beauty industry executive, Sharon has had a career that has spanned multiple continents and has worked with major multinational beauty and consumer brands including Revlon, L'Oréal, PepsiCo, GSK and most recently Benefit Cosmetics.

As the creative director of UOMA Beauty, Sharon has taken a very hands-on approach to create a makeup range that is forward thinking, radical and uncompromising. She draws inspiration from her Afro heritage and infuses it with fierce modernity to create a truly fresh aesthetic. The collection is made of products that are ground breaking in innovation, esthetically pleasing with instant payoff, skin loving, delivers maximum pleasure to all the senses and most of all suitable for all skin tones.
"I COULD NEVER UNDERSTAND WHY WE LIVE IN AN AGE OF PRESCRIPTIVE BEAUTY, A MONOLITHIC EXISTENCE WHERE INDIVIDUALITY AND UNIQUENESS HAS BEEN LEFT BY THE WAYSIDE AND INSTEAD A SINGULAR IDEA OF WHAT BEAUTY SHOULD LOOK LIKE IS THE STATUS QUO. THE WORLD IS BEAUTIFUL BECAUSE WE ARE ALL DIFFERENT AND COLORFUL IN OUR UNIQUE WAY AND THIS IS WHY UOMA BEAUTY EXISTS. TO CELEBRATE UNIQUENESS, TO BRING PEOPLE FROM ALL ETHNICITIES, GENDER, SEXUAL ORIENTATION, SIZES AND OF ALL AGES TOGETHER IN A COLORFUL CELEBRATION AND CO-EXISTENCE."